Budget-Friendlier than Our Standard Services
but Still with Many

Extraordinary Protections for Your Business Confidentiality
Protections of Your Health and Safety Sustained Top-Tier Services in Full Effect during the COVID-19 Pandemic

Rabbit Hole Refuge is intended as a simplified variation of our standard services, particularly designed to provide a specialized version of corporate housing. • Due to limitations on isolation and RHR's dependence on sub-contracting, RHR is sustained for its primary purpose of services of threee weeks to twelve months.

Cost-Free Resource for Unknown Contingencies

Uniquely Broad Versatility for Mission-Critical Circumstances

Resourcefulness beyond Five-Star Customs in Business, Health, and Security Complexities

As always, every directly placed reservation/lease includes provisions for free cancellation. You are welcome to cancel a reservation and to stay in an ordinary hotel if no special services are needed.

Please call for details—and to optimize arrangements in consideration of your priorities.

Benefits, limitations, and scheduling terms apply, varying based on your package of services and reservation specifics, but all arrangements are custom.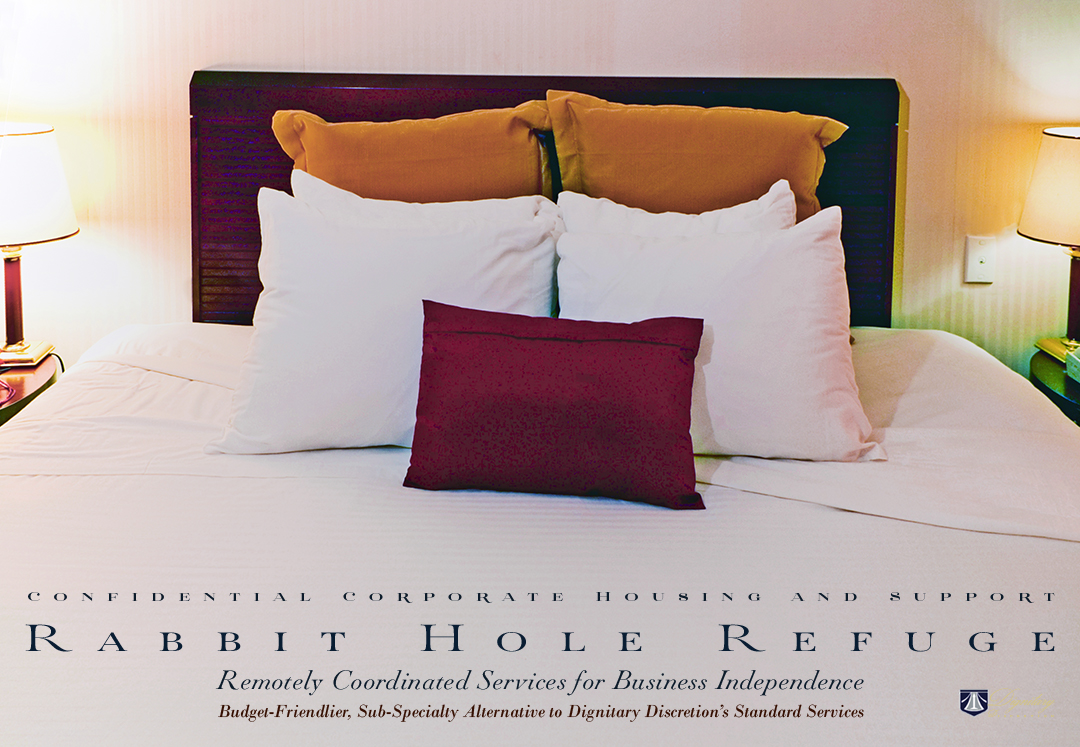 Protectively Confidential Specialties
for

Sophisticated Niches
Corporate Housing

and

Privacy-Protective Benefits

Exceptionally Extensive Services

Categorically Surpassing Customary Corporate Housing

Extending a Blanket of Off-Book Confidentiality

Supplemental Amenities

Complimentary Benefits

Accessible via Complimentary Transportation
Structured to Fulfill the Specialized Preferences of

Niches of Business Travelers

who are Comfortable with the

Rigors of Sustaining Compartmentalized Confidentiality
Empowering Your Independence
Food, Wine, and Liquor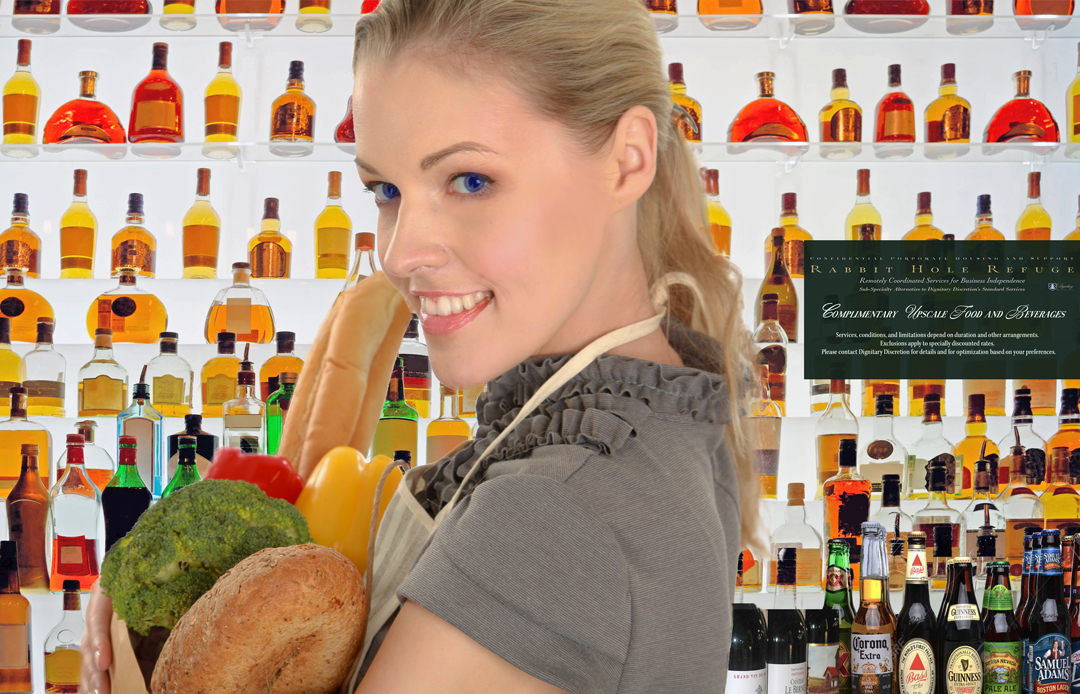 Arrangements and Benefits
Dependent on Scheduling
Please click on your desired duration of services.
Locations