Compartmentalization
Private Service
Personally Supportive to You 24 Hours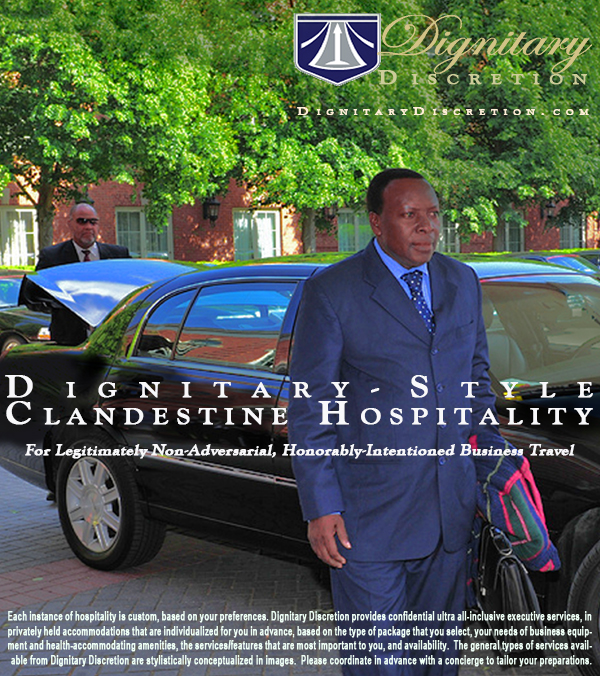 Compartmentalization is fundamental
to maximum infosec.
Single Point of Contact
Disabling Insidious Infiltration Routes

Otherwise, without compartmentalization, you customarily would be exposing yourself, your possessions, and your activities to large pools of high-turnover hotel labor.
With sophisticated and dedicated business and personal support,
you will not be relegated to the inefficiencies and limitations of wrangling with complex business deals on your own.
Your Primary Point of Contact
Your Concierge
Personal Service to Enable Comprehensive Customization and Compartmentalized Confidentiality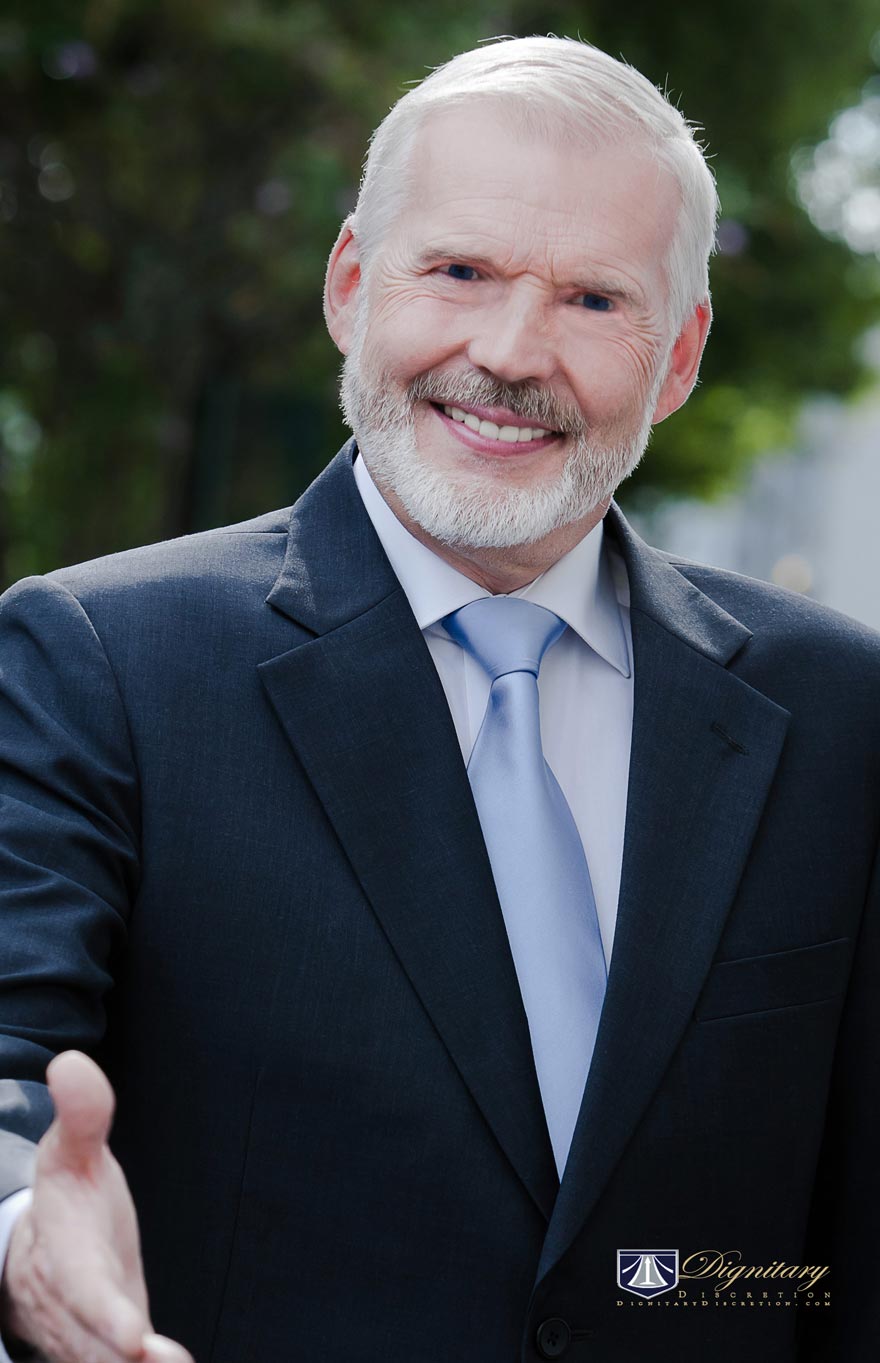 Scheduling and Coordination
Examples of Compartmentalization to Your Concierge Any compromise of information or breach of policies by you would represent your broad elimination of protections.

Anonymous Reservations Directly with a Concierge Unless you consistently uphold an extensive array of strict protocols with thorough anonymity, a reservation via a travel service would represent an elimination of nearly all protections.
Your Control of Communications Single-Instance, End-to-End Encryption Welcoming Your Specified Protocols
Financial Transactions Sophisticated Coordination by Your Concierge Empowering Your Transactional Control Attorney Trusts • Money Orders • Wire Transfers • Bitcoin Potential Compliance with the US National Security Acts of 1947 and 1949 Example of Severe Porousness Use of a Normal Credit or Debit Card
Primary Reference Identity Only Known to Your Concierge By communicating only with your concierge,
and never causing a compromise of policies yourself (such as a disclosure to—or enabling of access by— a party who is not hardened or privileged),
your reference identification and other sensitive information is normally only known to your concierge.
Vertically Compartmentalized Until after you have departed, in accordance with the policies that you prefer and maintain, your primary identification is normally segregated from hospitality workers.
We are structured for no upward disclosure. For high-profile individuals, and for anyone who is at risk of targeting by sophisticated or determined adversaries, we recommend the Executive Sovereignty package to reduce exposure and related risks.
Exposure Mitigation via Ultra All-Inclusive Services Transportation • Dry Cleaning • Business Services • Deliveries • Calls
Various Other Exposures that Are Otherwise Perilous Unless focally needed by you and responsibly evaluated by you, no other personnel, contractors, or aligned service providers should be exposed or assumed to be competent and diligent regarding classification, and
sensitive information should be minimized only to what is practically relevant to our services for you.
Our normal policies avoid NTK, and information is kept under your control.
Any disclosure breach by you would eliminate most protections.
Permanently Sustained Personal Contact Sustained Primary Contact for Services
Regardless of Location • 365 Days You should expect that you and you and your concierge will need a few stays to better align ourselves with your preferences. Minimized Instructions as Needed to Occasional Delegates
Communications
In support of dignitary-style personalized service and compartmentalization, your concierge is happy to assist you 24 hours a day, 365 days a year.  If you reach his or her voicemail, please leave a detailed message, for which your concierge will be notified, and will return your call as soon as possible, often acting on a triage basis in coordination of multiple clients, multiple service providers, and variable situation elements.
Automatic Routing
Messages and calls directly to us are automatically routed as much as possible. Unless specified for a different destination, any available data of your E-mail, phone number, or name will usually route you to your designated concierge. Nevertheless, we recommend using your concierge's extension and E-mail address for optimally reliable and efficient service.
Direct Routing
Excluding specially discounted rates and services that you have already compromised (such as via an indirect reservation), we can establish end-to-end encrypted communications between you and your keeper, at no charge, upon request. Voice calls bypass the telephone network, and E-mail messages do not traverse third-party E-mail servers or use E-mail Internet protocols. Sufficient computer technology is required, but we can rent or sell you a clean computer, preconfigured for powerful countersurveillance. Optionally, we can establish a network for your friendlies.
In support of the compartmentalization, and for better coordination of service, we use multiple identification and locale technologies (not merely your phone number or E-mail address) so that self-identifying calls and E-mail messages believed to be pertaining to you would be routed automatically to your concierge). Most lawyers do not strip their calls or E-mail messages. Most US/UK-authorized PMCs, free-world IC assets, and defense contractors obviously prefer direct connections.  Regardless, most incoming calls to us are stripped of data; such calls to one of our non-encrypted PSTN DIDs simply require traditional entries of an extension number.
Classification and Qualification
Albeit necessarily off-book from S or TS structured compliance, your senior concierge voluntarily respects and sustains—necessarily non-binding legally (due to our accessibility by the general public and the risks of client disloyalty), but duty of honor personally—all classification and caveat declarations.  Compliance and maintenance of DoD formatting is unofficially upheld for eyes-only, E-mail, and printed materials.
Any compromise by you, such as the use of a free Web-based E-mail account, or non-anonymous liaising/communicating via a non-privileged third-party (such as a travel service), would constitute relinquished confidentiality and an elimination of most privacy protections.
Tight Compartmentalization
In a realm categorically beyond almost any other commercial hospitality or business-services operations, your senior concierge is resolute in compartmentalization austerity.  If a client chooses to be cavalier with disclosures (perhaps deliberately—we would never know, for example, if some or all services are intended to disburse diversionary breadcrumbs while separately protecting an asset), we would accordingly consider the associated information to have been voluntarily squeezed from the tube. 
To avoid exposure of a swath of breadcrumbs and location awareness, the concierge must parse anonymously stripped instructions vertically (delegating the day-to-day semi-skilled hospitality to limited-occasion contractors, who generally never are even told the phrase "Dignitary Discretion.")
For controlled secrecy, horizontal compartmentalization is tightly restricted, which means that your concierge has the friendly role of being your point of contact for all interactions with Dignitary Discretion, including all of your calls 24 hours, persisting after your present services have concluded. These are the same protocols often used by US federal/military liaisons with high-value US friendlies who have various exposure vulnerabilities.