Privately Individualized
We will be glad to set appointments for your arrival and departure at whatever times you prefer.
The initially scheduled arrival and departure times are merely preliminary, so that we can optimize your comfort and available benefits. Exact timing is progressively fine-tuned until within minutes of your actual arrival and departure.
Please click on the picture or any of the topics above for more information.

Regular Signature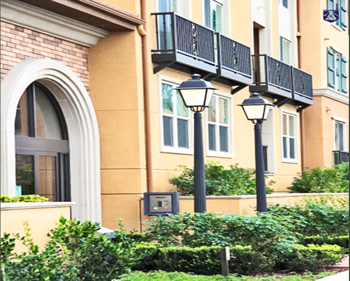 Arrivals
You are welcome to schedule your arrival time for 4:00 PM or anytime thereafter.
Departures
You are welcome to schedule your departure time for 10:00 AM or for any time prior. With a regularly priced Signature package that is reserved directly with us, please collaborate with your concierge at least one week in advance of your arrival if you need a later departure time as late as noon.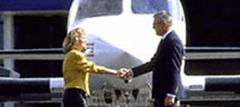 With the individualized private service of the Executive Collection, we are willing to incur personal extremes to fulfill your custom wishes. That perspective applies to arrivals and departures.
You are welcome to arrive and to depart anytime on the respective calendar days. Arrive in time to prepare for the business day, and depart after a full day of productivity. Preferably with at least one week's notice, we welcome the most complex and extraordinary of requests.
Reimbursement of our actual transportation costs apply with specially discounted rates and with some special requests, subject to your approval.
Outside of Boundary Times
Early and Unscheduled Arrivals
If you need an earlier arrival time or later departure time than the daily boundaries, daily rates are progressively less expensive—and more flexible—in advance.  Such arrangements must be directly scheduled by your concierge. If scheduled in advance, due to discounts for longer stays, the cost of your expanded schedule could be free or negligible—and even include additional all-inclusive benefits; such discounts and enhancements are only available directly from a concierge.
Any unplanned arrival before the available time, or delinquency past the conclusive departure, shall be charged the full daily rate as of the current price for that respective date.  We characteristically would always enjoy the pleasant surprise of the presence of any established client before and/or after the expected schedule, but a lack of space at the particular location the primary stay could require a chauffeur to take you an alternate lodging provider, and the provision of a specialty amenity would not be guaranteed, beyond the simple mandate for an upscale studio room in the same region with at least a mini-refrigerator and microwave. 
Our same-day, short-term rates are comparatively more expensive than the rates for extended stays that are reserved in advance. These high rates are not attempts to generate extra profits; without the convenient infrastructure of a traditional hotel, our expenses and labor for emergency arrangements are exceptionally high, but our nimble and caring structure leads us to enable for emergency accommodations, even during the tightest occasions of occupancy.
Please click here for more information about modifications to your reservation schedule.