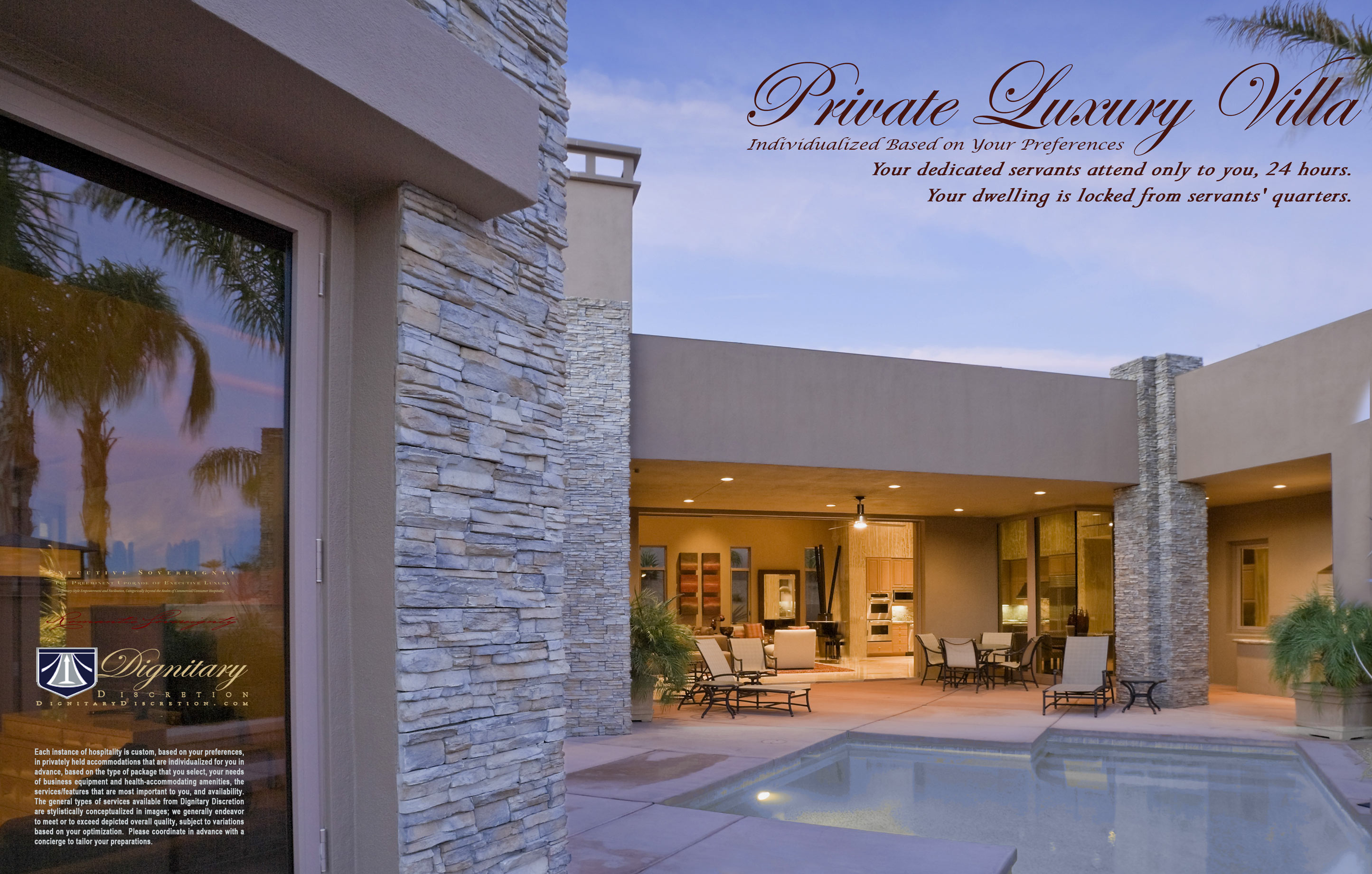 The Freedom of Privacy
Enveloped in Sumptuousness
Your carefree, million-dollar Newport Beach villa awaits you. Advanced executive technology and your loyally sophisticated team place you in solid command at your spacious, pristine estate, built since the 1990s. Your perpetually maintained private designer pool is enclosed for your security (albeit preventing an ocean view), where you can lounge while tended by your swim-to-you hostess.  A repertoire of services, further enhanced in addition to the 24-hour dedicated team of Executive Luxury, categorically surpasses all other five-star hospitality in Orange County.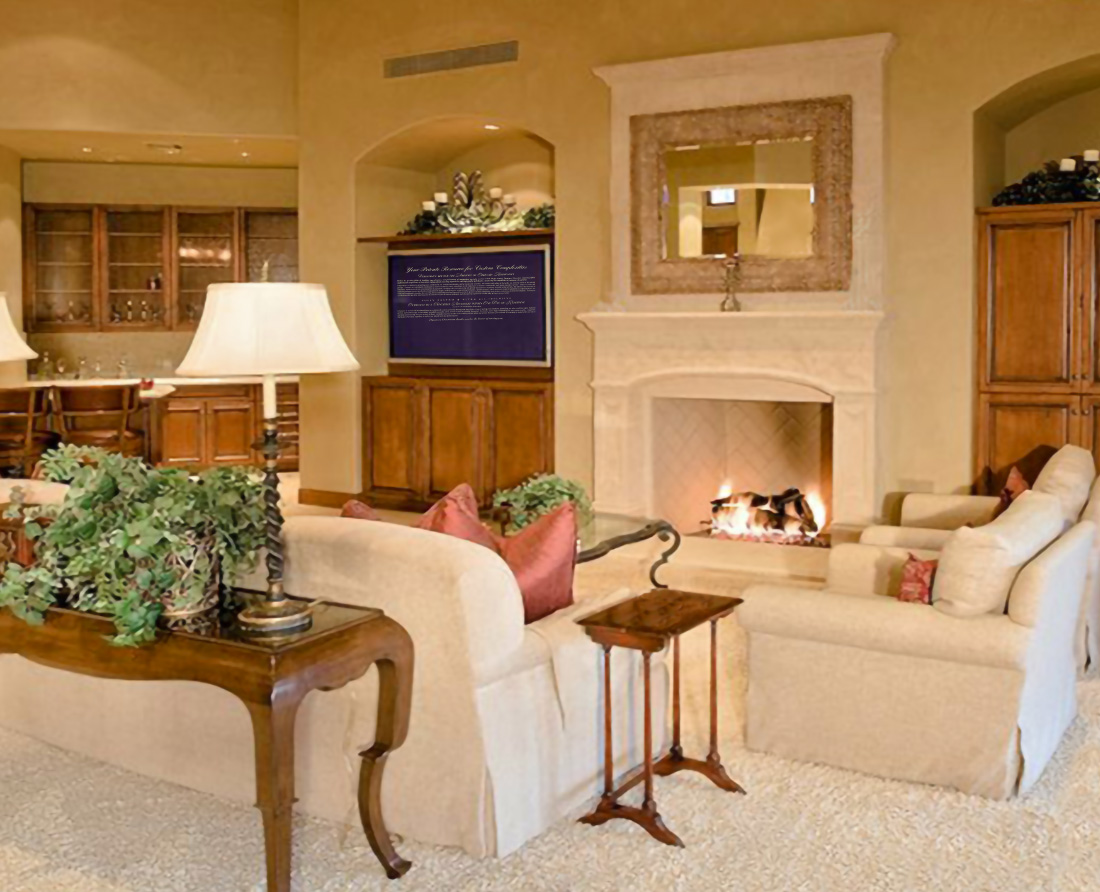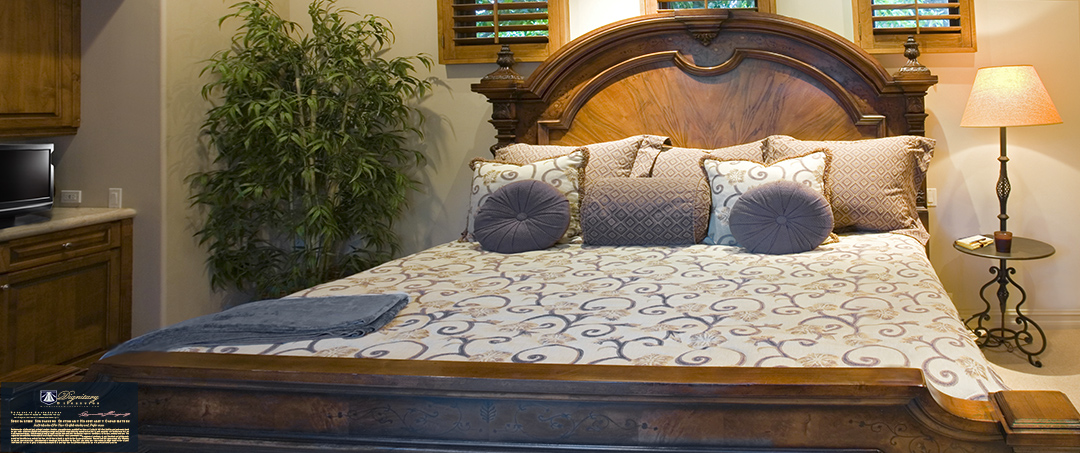 One- or Two-Bedroom Suite
Five-Diamond™ Resort
Plus Individually Enhanced Executive Amenities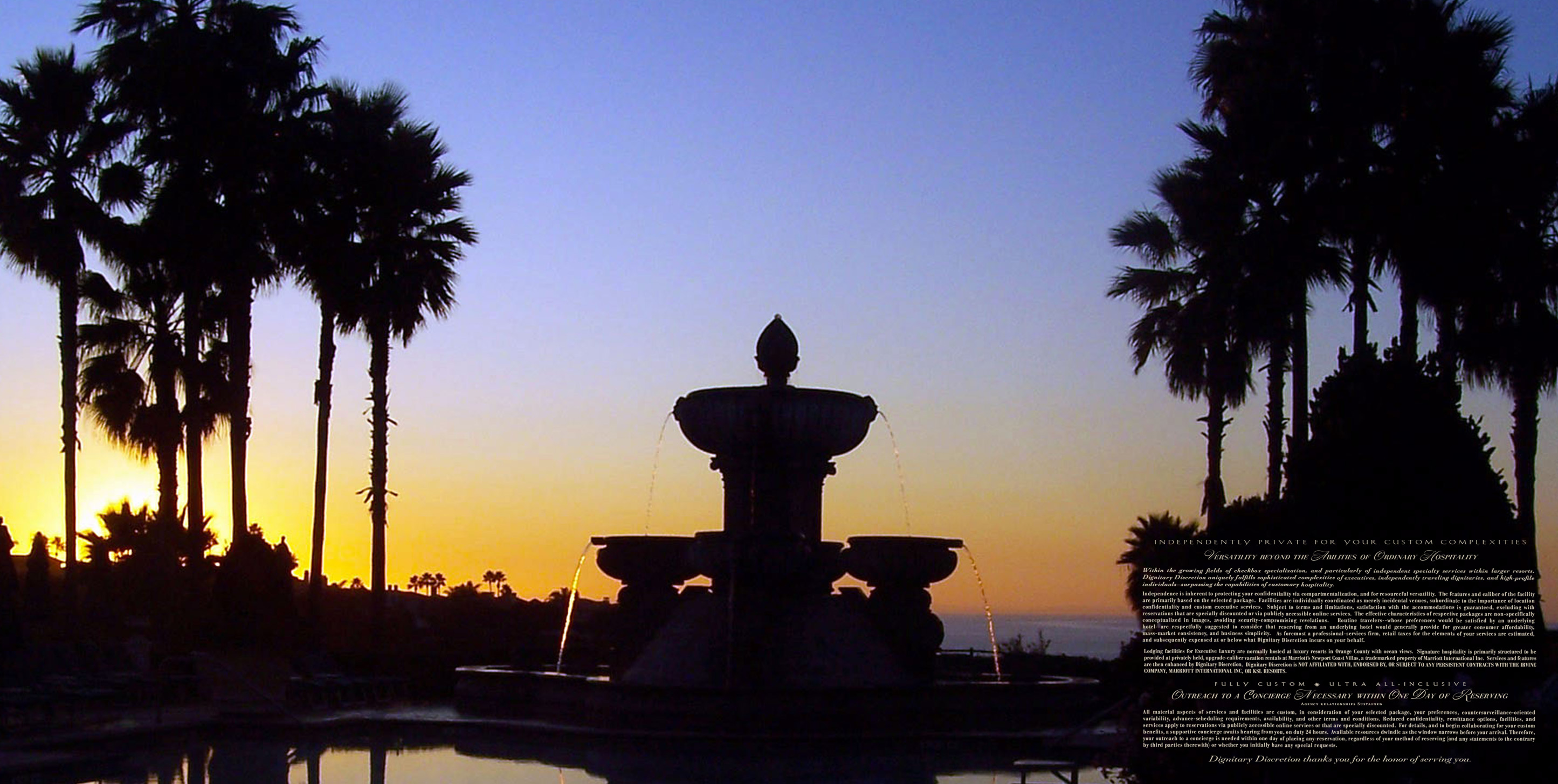 Place yourself in a rarefied class of luxury in a Five-Diamond™ resort community along the coastline of Orange County.
Immerse yourself in spaciousness, lavish amenities, and the solace of refined surroundings. Rejuvenate your outlook with your serene ocean views.
Your Five-Star-Plus Resort Enhancement
Dignitary-Style Personalization

Protections from Location Awareness
The privately held suites are officially premium upgrade-caliber resort suites with ocean views, which have been further upgraded with a portfolio of executive accouterments by Dignitary Discretion—surpassing the features of all other five-star hospitality in Orange County—for unmatched five-star-plus, servant-attended ultra-luxury.
Uncompromising Best of Orange County
You will have complimentary access to guest amenities, plus complimentary services for which hotel guests must normally pay, and further supplementary luxury amenities for the uncompromising maximum in resources and location-protective protocols. Please click here to learn more about this program of expansiveness from Dignitary Discretion.
Individualized
The one- and two-bedroom suites of Executive Luxury are located in Five-Diamond™ coastline resorts of Newport Beach and Dana Point/Laguna Niguel. Regardless, we normally would confirm that you are delighted with the potential location before we proceed to personalize the specific amenities of a unit with your greatest wishes.  Exceptions of limited selections may occur with urgent requests, specially discounted rates, holiday weekends, or a client's security protocols for limited communications—but you are indeed guaranteed at least a Five-Diamond ocean-view suite (or, to include hypothetical contingencies, a complimentary upgrade from a suite to Executive Sovereignty).  
Each occasion of hospitality is custom, applying extraordinary resourcefulness to fulfill your sensitive complexities.  Luxury amenities are supplemented based on your preferences. Some special requests may be subject to reimbursement of our actual costs, but we would obtain your preapproval first, and most special requests are fulfilled at no additional charge—including the majority of business requests that are beyond the capabilities of customary hospitality.