In the traditions of a well-wishing hostess to a traveling dignitary, your day's stresses will be melted away by gentle sweetness, bestowing contentment for restful sleep.
With the resource of your own 24-hour dedicated team, she will arrive on your schedule, supportively accommodating any of your traversals of time zones and international conference calls.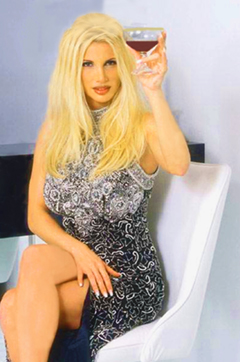 Uncompromisingly Fine Whiskey
without

Compromising Your Whiskey

Each evening, your turndown hostess toasts you with the magnificence of martinis with Beefeater™ 24, the exquisiteness of The Glenlivet™ 18 Year-Old Speyside Scotch, or the layered fascination of a micro-terroir fine wine.

You will not be put to bed hungry. Your hostess warmly serves you chocolate-dipped strawberries, Godiva cheesecake from the Cheesecake Factory™, or a favorite indulgence of yours that she prepares in advance.

Your shoes and socks are gracefully removed, and other items for laundry and dry cleaning are discreetly collected.

Any personal needs or comforts that you have are resourcefully attended, as in the proper hosting of a dignitary. You are not relegated to an overnight-closing tiny hotel gift shop. We are happy to run almost any errand, whether before you go to bed or overnight. Complex business presentations and other tasks usually can be performed at the professional business level overnight (as described here).

Consistent with the genuinely personal care of your team, there are no fees or tips for turndown services.